Wholesale
Let's make coffee
We're a family business, not a big corporation. When you work with us, you work with the owners, the roasters, and our wholesale team. We care about you and your business and your success is our success.
Let's Talk
Already have an account? Log in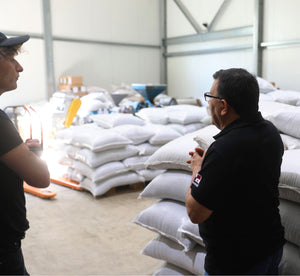 Great coffee
It starts with a cherry. We travel throughout the year to source the most delicious, ethically- and sustainably-grown coffee; then mindfully roasted it in small batches five days a week on our Probate 25-kilo roaster.
Training & consulting
We have been cafe owners for ten years (winning awards for best coffee shop) and know what it takes to make a go of it. We welcome you to our roastery and cafe where we offer espresso training as well as best practices in cafe operations and hospitality.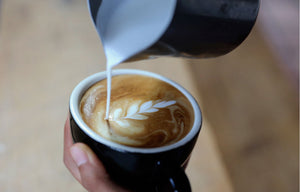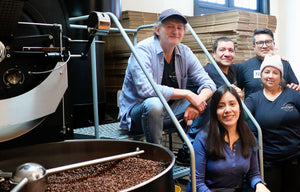 Customer service & tech support
We roast and package five days a week to make sure all the coffee we ship out is the freshest. You can reach us by email or phone and we are happy to talk to you. We have the best team because we truly care about you and your business. We also offer technical support for your equipment.