Visit the Cafe
A clean, well-lighted place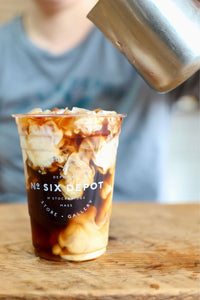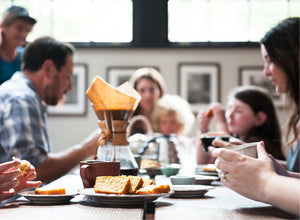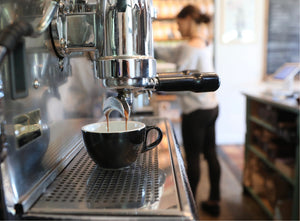 Our cafe is located in the old train station in the sweet town of West Stockbridge in the Berkshire Hills. We're open seven days a week, 8 am - 3 pm, and offer mindfully and beautifully prepared coffee and espresso drinks. We also have other house-crafted drinks, baked goods, and a store with coffee equipment, merch and specialty items.
Meet friends and sit in the cafe, in the gallery, or on our deck overlooking Lenox mountain. Visit our
coffee roastery
(enter through the gallery) to see your coffee being roasted, to talk about coffee, to buy coffee, meet our wholesale team, and be immersed in—yes—coffee. We've got a great bookstore across the street, a sculpture park next door, hiking trails and Tanglewood, Kripalu, Lenox and Stockbridge just a few miles away. We hope to see you.